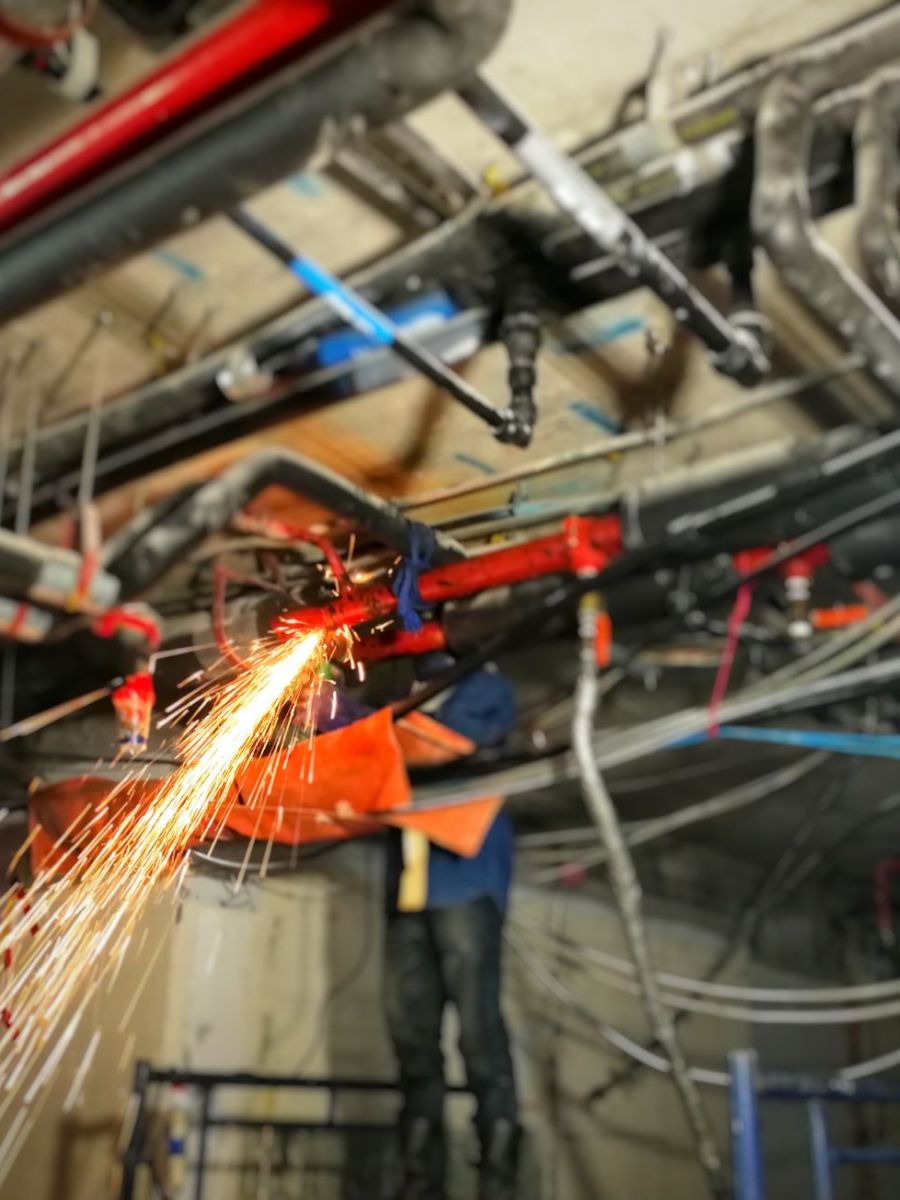 Mep Work
#6
From the foundations of mechanical, electrical, and plumbing works, we branch out to bring expert solutions to the building, industrial, and infrastructure sectors. Our MEP services range from design and detailed engineering to procurement and project management, as well as installation, testing, commissioning, lesioning, approvals, and maintenance for large central air conditioning plants. We also specialize in the design and execution of electrical contracting projects, plumbing and fire-fighting systems, and low-voltage systems. Whether you need help with a single aspect of your project or full-scale support, we have the skills and experience to deliver top-quality results.
The mechanical, electrical, and plumbing (MEP) systems in any building are its lifelines. At Masar Groups, our MEP services are dedicated to ensuring that these core systems operate efficiently, effectively, and safely.
Our team of MEP experts combines technical knowledge with practical experience to design, install, and maintain MEP systems that meet the highest industry standards. Whether it's a new construction project or a renovation, we have the expertise to keep your building running smoothly.
Our MEP services include:
With a focus on sustainability, safety, and efficiency, Masar Groups is your trusted partner for MEP solutions that power your building's success.
These detailed content descriptions should provide visitors to your website with a comprehensive understanding of the services you offer and why they should choose your construction and reconstruction company.
Gallery
Explore Similar Projects
Get In Touch
Ready to Work Together?